After a friend told me how he very much liked how I did the editing for the
Chinatown Adventure Series
, I knew that I wanted to and had to do more of those. (OMG. Takes SO MUCH EFFORT. Why am I doing this again??? HAHAHA) Anyways, I thought it would be fun to modify it and do it in a comic book style instead to make it more story telling like. And thus, the birth of another new project thingy on my blog, The COMIC BOOK ADVENTURES. Ladies & Gentlemen, I present to you the first of many CBA's to come.
Ok, so maybe this first one isn't so comic book like in the sense that there isn't really a concrete story. It's sort of just a collection of pictures of my trip to Cebu earlier this month arranged in a comic book format. Took a long time to get it looking like this but it was worth it. The pictures look so much more fun now. Don't you think? :)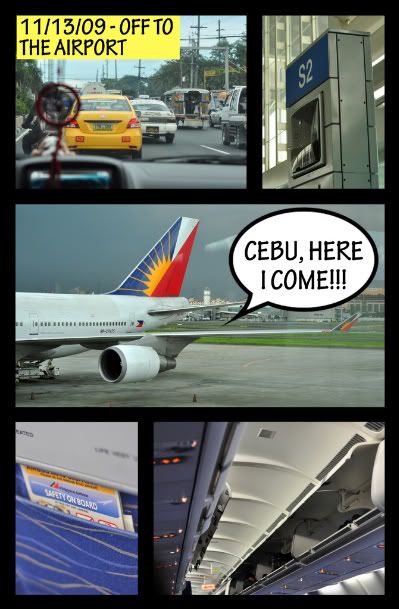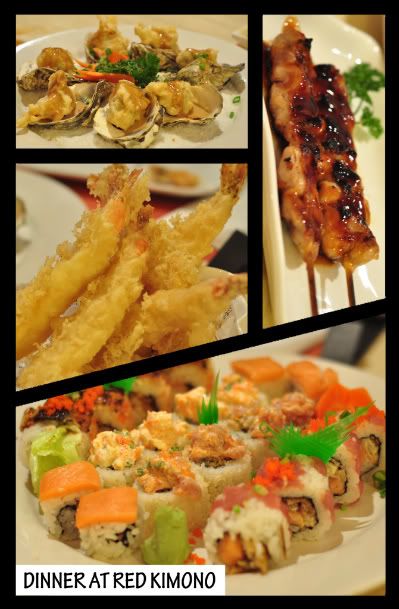 Got home, freshened up then straight to Red Kimono. Yum-O!!! What a way to start my stay in Cebu. Delicious FREE food!!! (c/o parents). I just love their maki's! <3
Next day, I hung out with some friends and ate at Bigby's. The place where we usually end up eating. And by usually I mean always. Day after that was the Pacquiao VS. Cotto fight. (Not in the pictures) My uncle prepared a little gathering at his place. Food + Drinks + Payperview + All for free + Pacquiao Won! = YEY :D This happened in the morning, my flight was not 'til afternoon so I was able to enjoy all these. When I got to the airport they were playing the replay with LOTSA commercial breaks. I didn't watch anymore.
And that wraps up my 1st Comic Book Adventure!

Tell me what you guy's think of this new blog project of mine.
Comments & Suggestions will be glady appreciated.

:)