Let's take a trip down memory lane shall we? Remember back in the day when Natalie Portman used to endorse Kamiseta? If not, let me refresh your memory.
Now you remember? This was her then.
But look at her now!
On the cover of V Magazine's Dec 2009 issue
Looking fiercer than ever and shot by none other than Mario Testino. I envy you Mr. Testino!!! Can I have your job pretty please???
I'm really loving what he did with Ms. Portman in this editorial. As always, he delivers great photos time and time again. I hope I can be as great as him one day.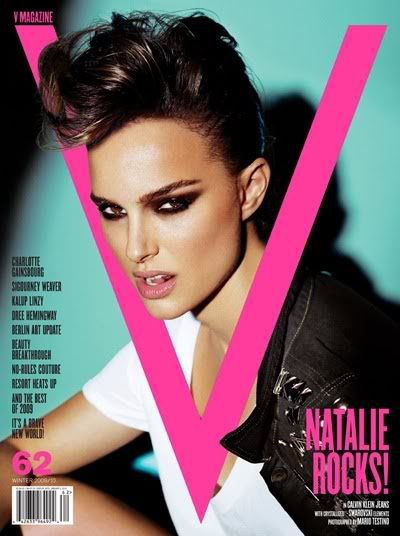 Doesn't she just look amazing? I just love her. Don't you, too? What's not to love about her? Not only is she really beautiful AND gorgeous. But she's also smart! Did you know she completed a bachelor's degree in psychology at Harvard College? If that's not smart. I don't know what is.
to see the rest of the photos head over to
vmagazine.com