(Super duper late post)
One of the things I was busy with last term was creating a mock magazine for one of my major subjects. It was a group project which served as our finals. I was the managing editor. My task was to design the magazine, make sure people submitted their articles on time, edit their articles, and etc. We called our magazine BREAK. Break in every sense of the word. Taking a BREAK, BREAK away, BREAK free, BREAK time, BREAKfast, you get the point. That's the message we wanted to convey with our magazine, what we wanted our magazine to represent.
The making of the magazine:
Top 3 (EIC, Managing Editor - not in pic, taking the photo, Associate Editor) Meeting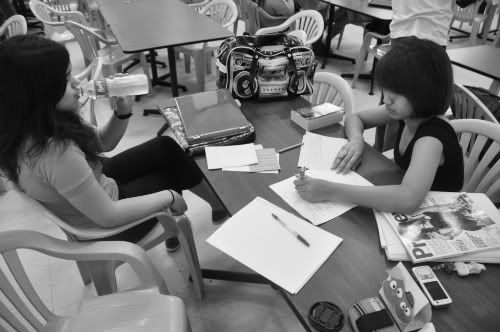 Associate Editor, Marika Callangan oF Projectrika.blogspot.com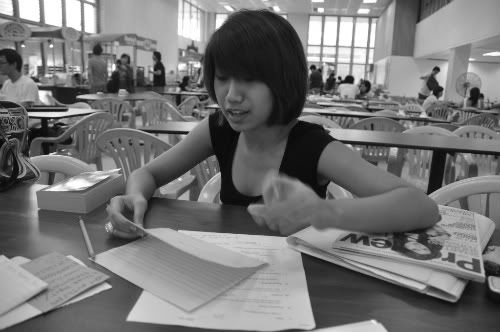 EIC, Pilar Almario of thepilarness.blogspot.com and I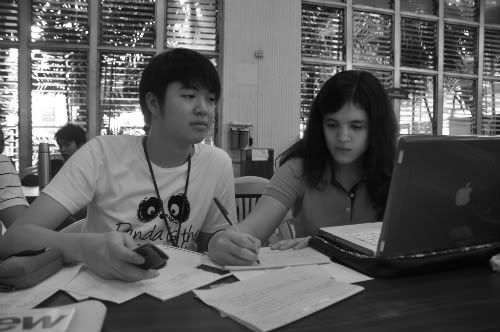 To Do List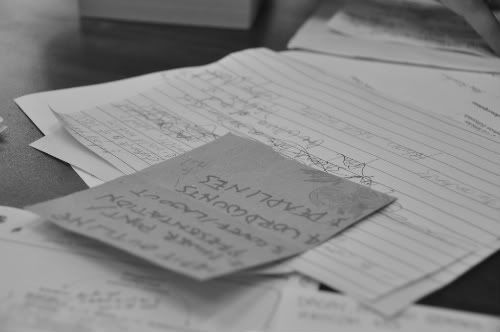 Group Meeting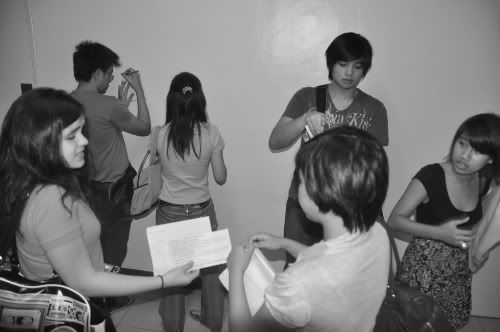 In Class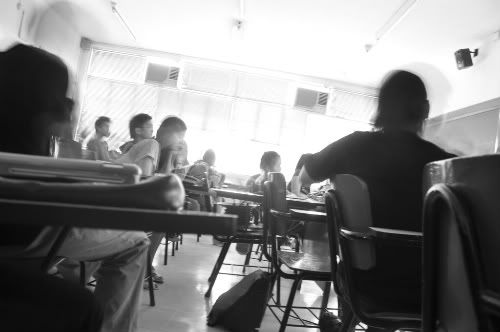 Below are some of the pages I designed for the magazine. I designed about half of the magazine while another groupmate designed the other half. This is the first time I designed a magazine and I'd have to say, I think I did a pretty good job. Don't you think so?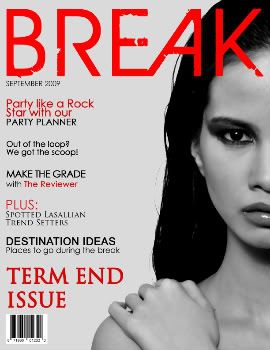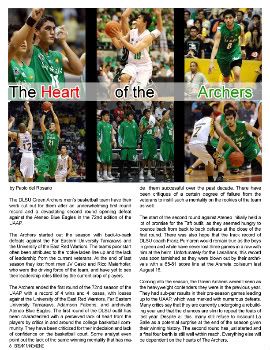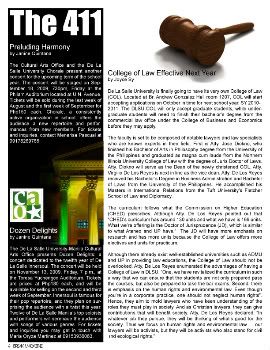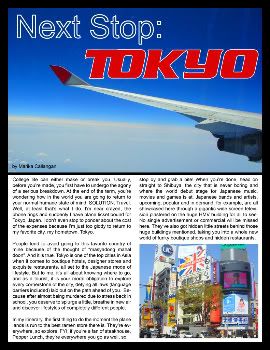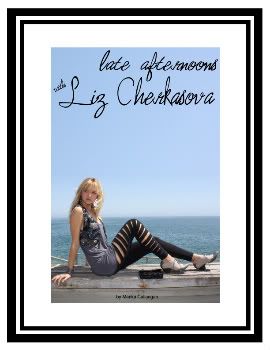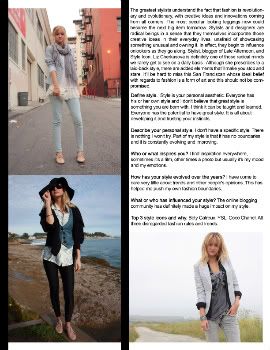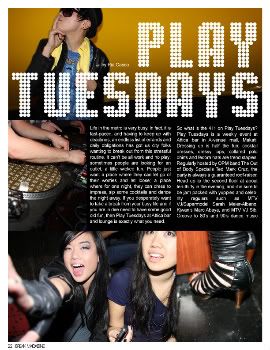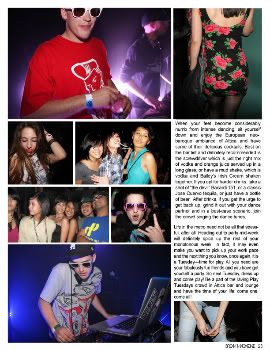 Mock ads (photo and design by me)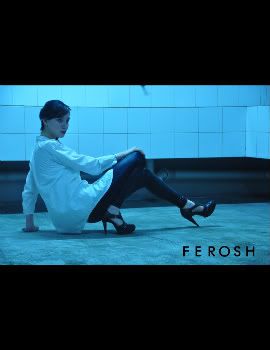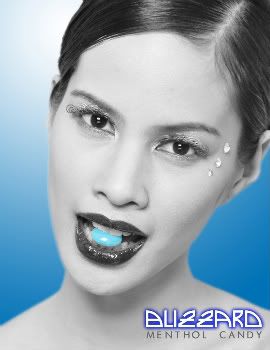 To view the whole magazine, click
HERE