**This is part 1 of 3 entries. I had to divide it because I don't want to have very long posts and it might take awhile to load if I placed it all in one entry because it is photo loaded.
During the term break, me and my friends planned to have fun and really enjoy the break while it lasted. One of the things that we planned was to explore Chinatown (Binondo). Sadly, a lot couldn't go so it ended up just Pilar and I going. We still had fun nonetheless. It was a Thursday, September 3, 2009, we decided to meet up in school so that it would be convenient. First decision we had to make was how to get there. I researched the night before and the options we had were to take (A) Jeep (B) Train (C) FX. Well of course there's also option (D) Taxi, but it wouldn't be as much of an adventure if that were the case..... We ended up taking a taxi anyways.
First stop, the statue of Mr. Ongpin (??? I forgot), where the taxi dropped us off (1st 2 upper left pictures). Start of tourista pictures. Then we went in the beautiful and historic Binondo Church behind the statue where we lit some candles and said our own little prayers.
The beautiful exterior of Binondo Church.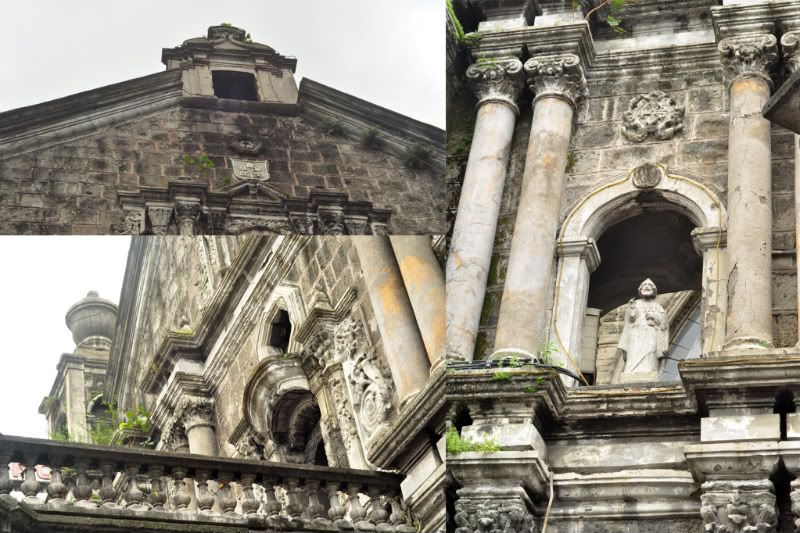 Same structure, different angles.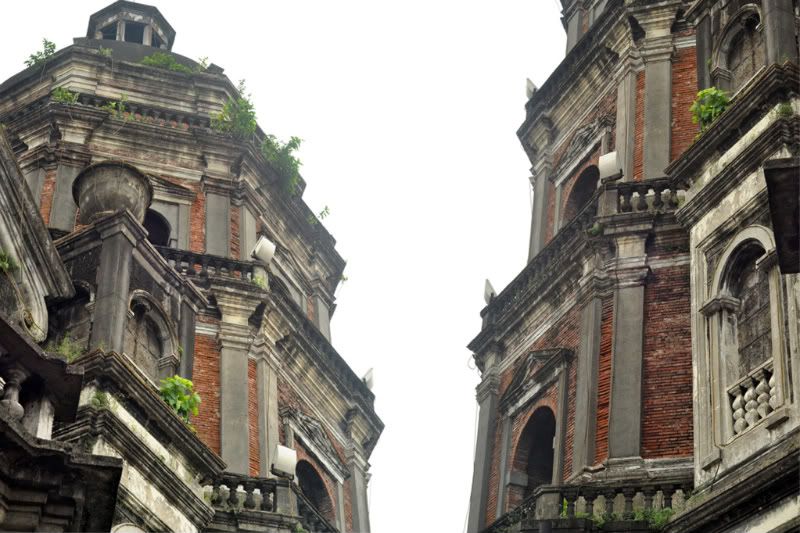 Stitched 3 different photos with different angles of the Church. Interesting perspective, don't you think?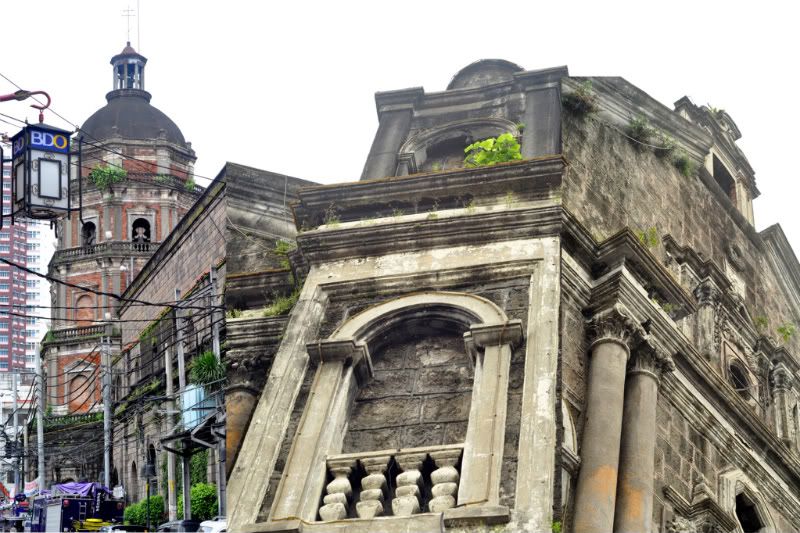 The interior of Binondo Church.
Notice their fan machines?
Iba talaga ang Pinoy
. Hehe :P

continue to part 2 -->