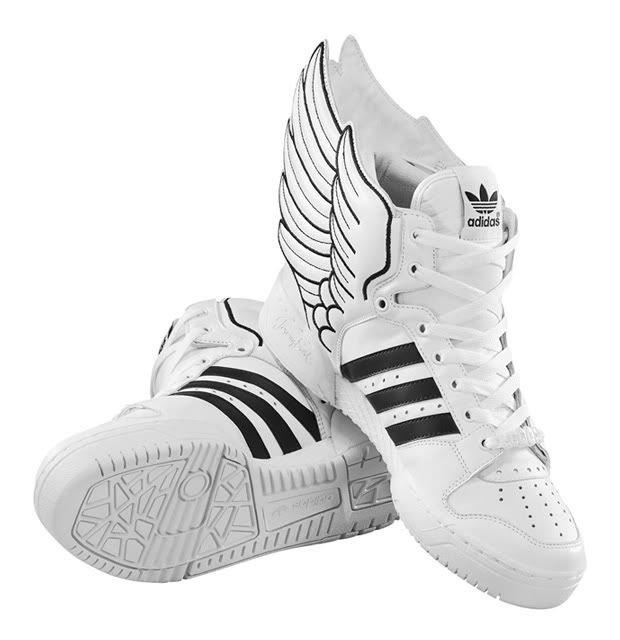 I NEED to have these Adidas X Jeremy Scott Wings 2.0 in my life!!! :(
Someone be very generous and send them my way in size 10. Oh pretty pleeeease. Thanks! :)
Oh how I wish these would just fall from the sky and land on my lap somehow.
Nothing wrong with wishful thinking.
On a side note, it's my finals week now and I haven't felt this physically exhausted in a long time.
The following should explain why:
1. Had a 12 hour shoot the other day for our final short film. Still have to edit the footage and etc.
2. Went ALL OVER the city looking for street art for a photo essay final project.
3. Documented street artists in action for at least a total of
7-8 hours
which involved a little rain and intense heat.
4. I'm
at least
2 shades darker from all the outdoor work that school has been making me do.
Ironically, I'm taking the least amount of subjects this term but I've been just as busy as before. I'm finally done and over with the photo essay project but still have 2 more final projects to go. I can't wait for term break! (even if it's only 1 week) Wish me luck! :D