Over the Holy Week, me and my cousins went boating. They wanted to go diving while I just wanted to swim in the ocean and feel the breeze against my skin. I love the ocean. It's so calming and it really relaxes me.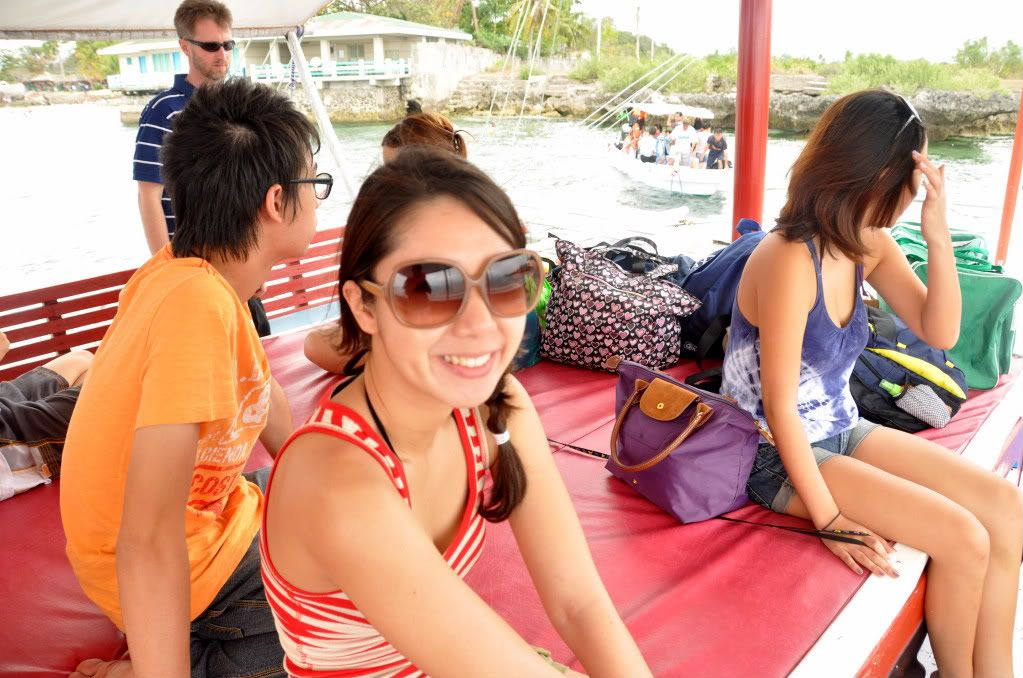 That's everyone else going on board the banca.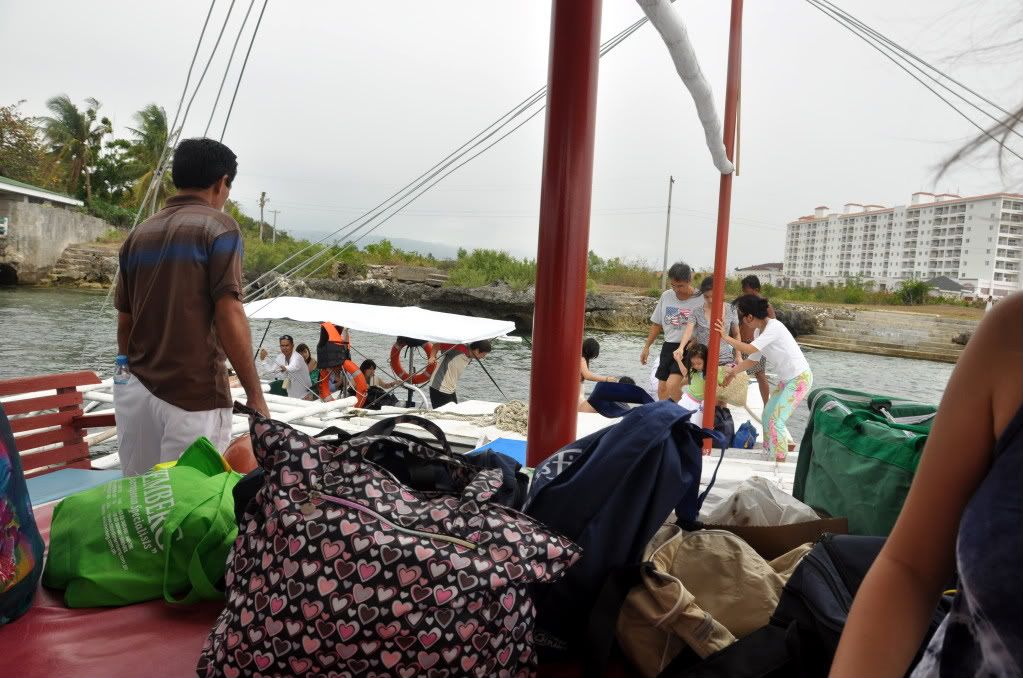 That's where we rode a smaller boat to get to the big boat.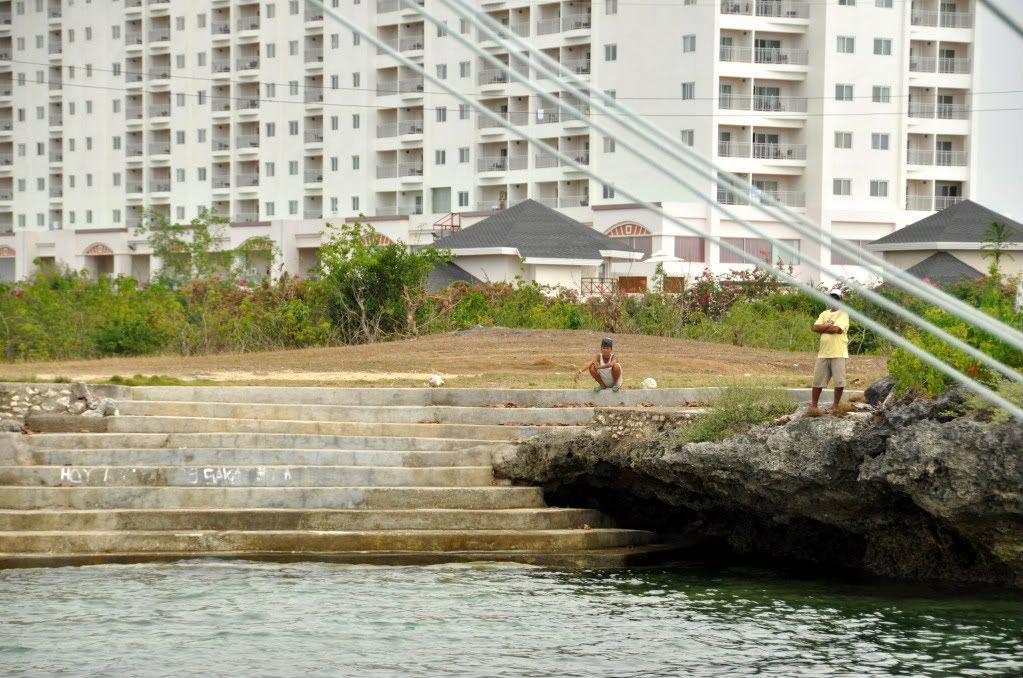 That beach house you see on the left... is lovely. It ain't completely finished yet but it's wow. I didn't (see: forget) get to take pictures of it. It belongs to a family friend who was also on board with us.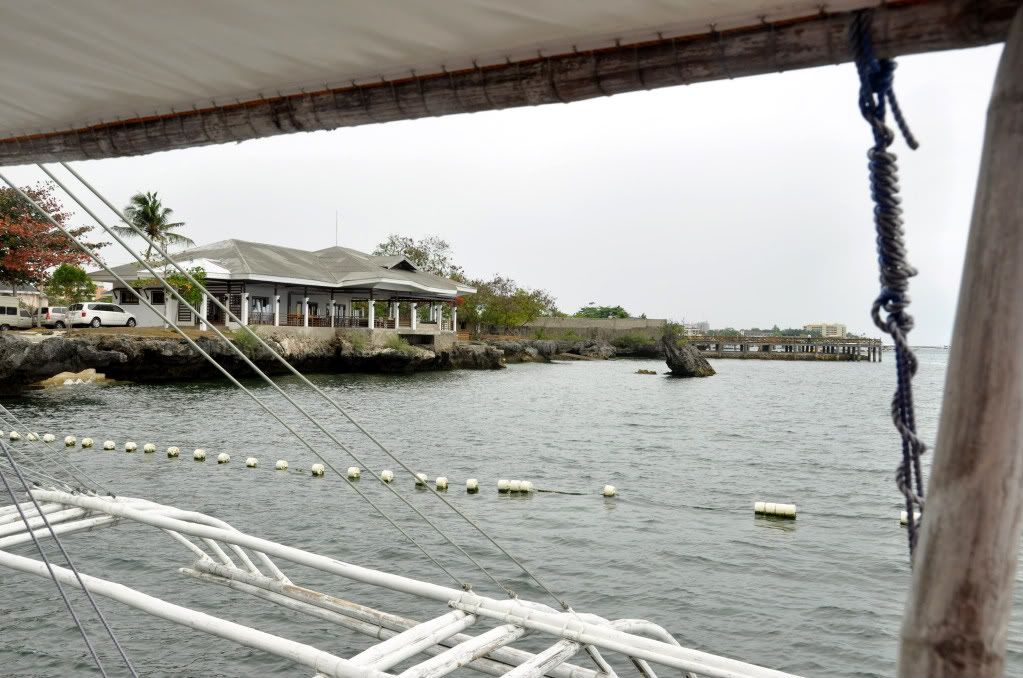 My cousins and a guest. Guess which one. Hahaha :))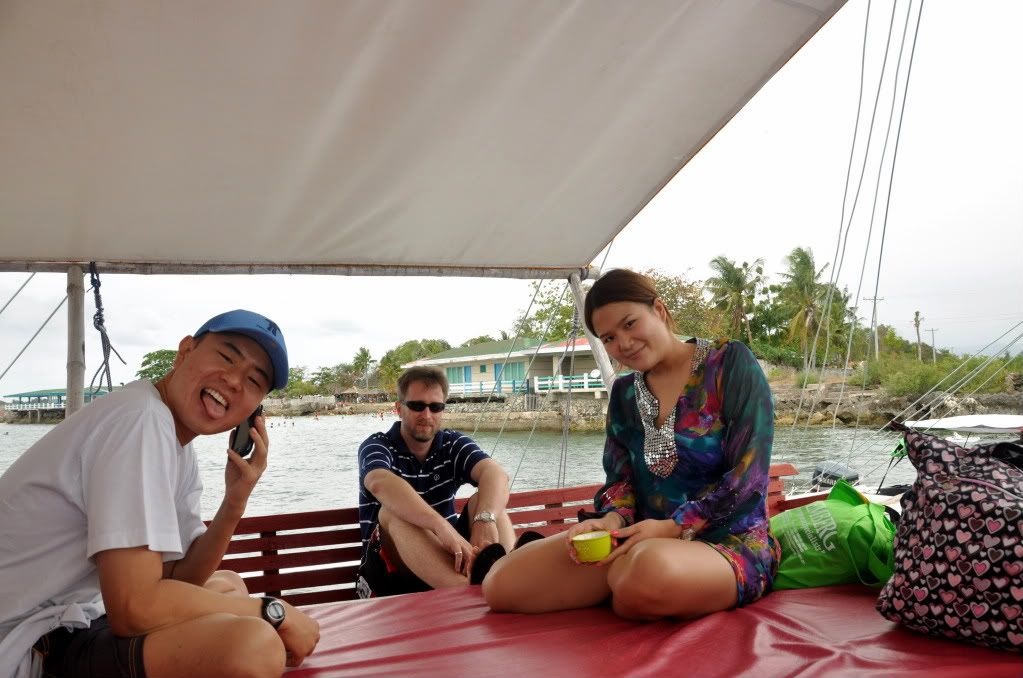 A guest and my cousin relaxing on the side. And that white building behind them is the
Imperial Palace Watersport Resort & Spa
. That's where I stayed for 2 nights prior to this boating trip. I'll blog about it in another entry. They actually just picked me up there before coming here.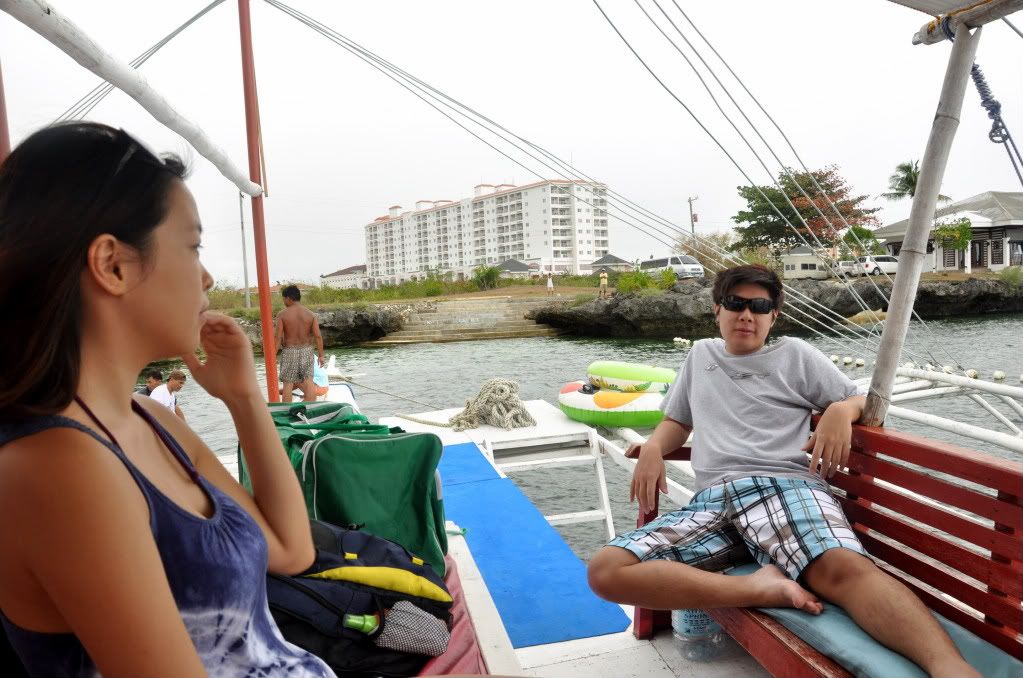 My cousin Ean who's also into photography.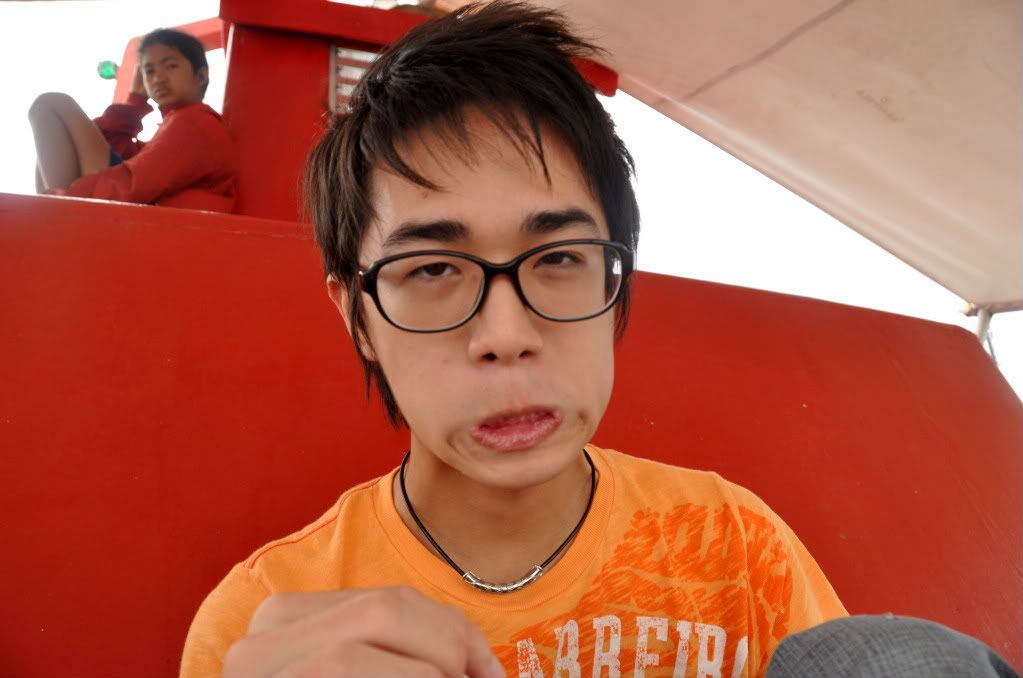 That's me with my cousin Cherie. Don't mind my fugly face :P hehe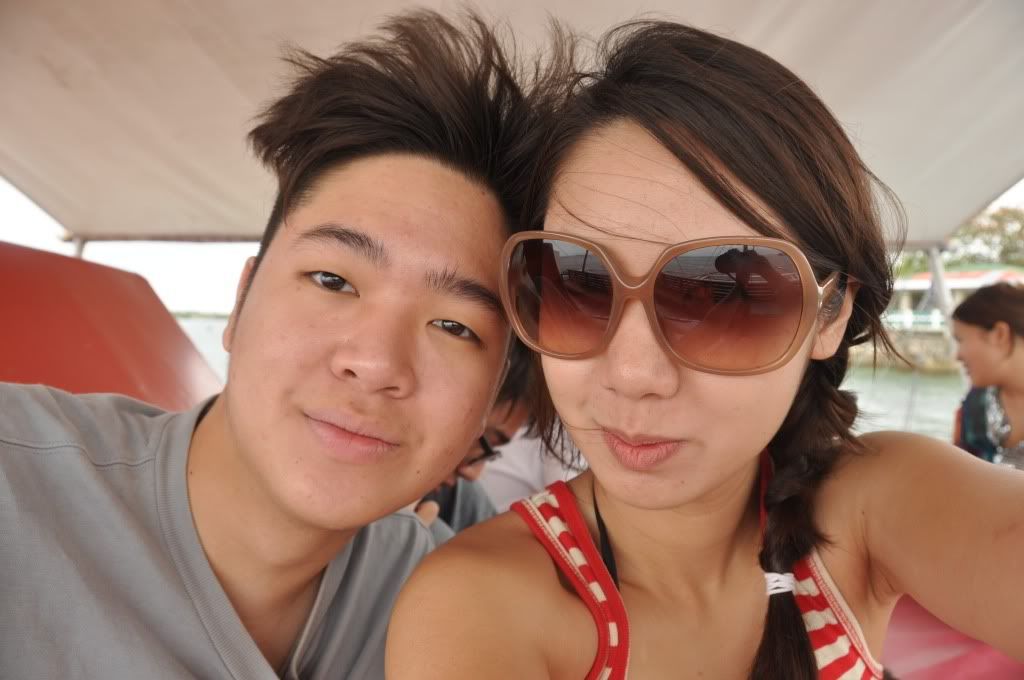 The weather wasn't very nice at first. It kinda drizzled then got sunny then drizzled again. So yeah... I got lazy and didn't want to bring out my cam anymore. I think my cousins took pictures but they didn't upload it yet. So yeah... I apologize if these are the only photos I have.

Such a lovely day. Lots of food. Swimming. Diving. Sea. Sun. Fun. Great company. What more can you ask for? Can't wait to do this again. I hope all you guys have been to the beach already this summer. If not, you really should! :D